In a privileged setting, we craft Iberian products naturally, the way they used to be made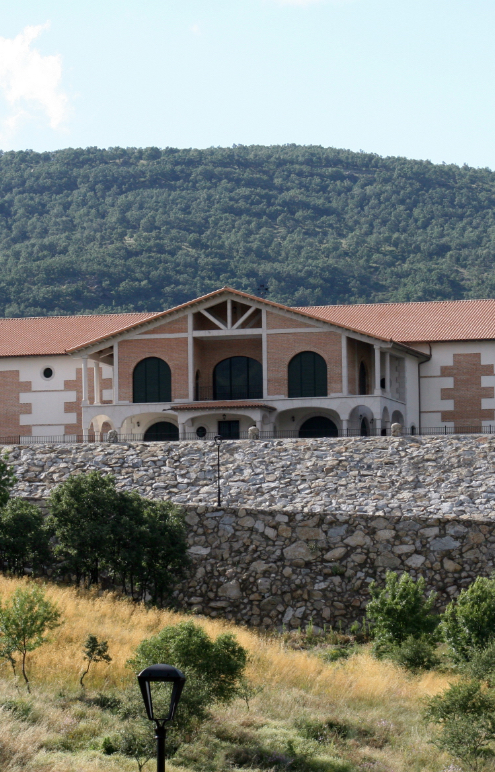 Dehesa Barón De Ley
We follow the traditional methods, assisted by the special climatological and orographic conditions of the Ambroz Valley
Near Baños de Montemayor (north of Cáceres), a small mountain village which is famous for its Roman baths, the Dehesa Barón de Ley pantry stands on top of a hill with impressive views in the middle of the Silver Route. It is an extraordinarily beautiful site with lush landscapes brimming with history, a place where nature, culture and tradition have coexisted for centuries.
The pantry covers 7,000 square metres of a 25-hectare estate located in a privileged setting that is perfect for curing products made from Iberian acorn-fed pork because of its mild winters and cool, dry summers. The facilities are designed and geared towards a traditional crafting system, with a totally natural drying and curing process in order to show complete respect for the way things used to be done.
In the meadowland
The monitoring of the Iberian pigs starts in the meadowland itself, where the maximum number of pigs which can be fed during the acorn-feeding is stipulated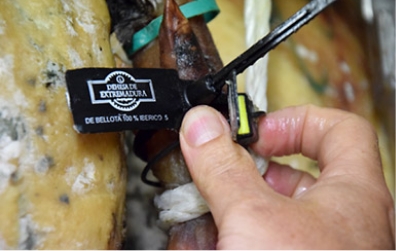 During crafting
Each piece is numbered and certified in order to monitor any phase of the crafting process: selection, salting, resting, drying, maturing or ageing in the pantry.

In the end product
Through a tasting of both aromas and flavours of the end product conducted by experts before it leaves the pantry to be sold.